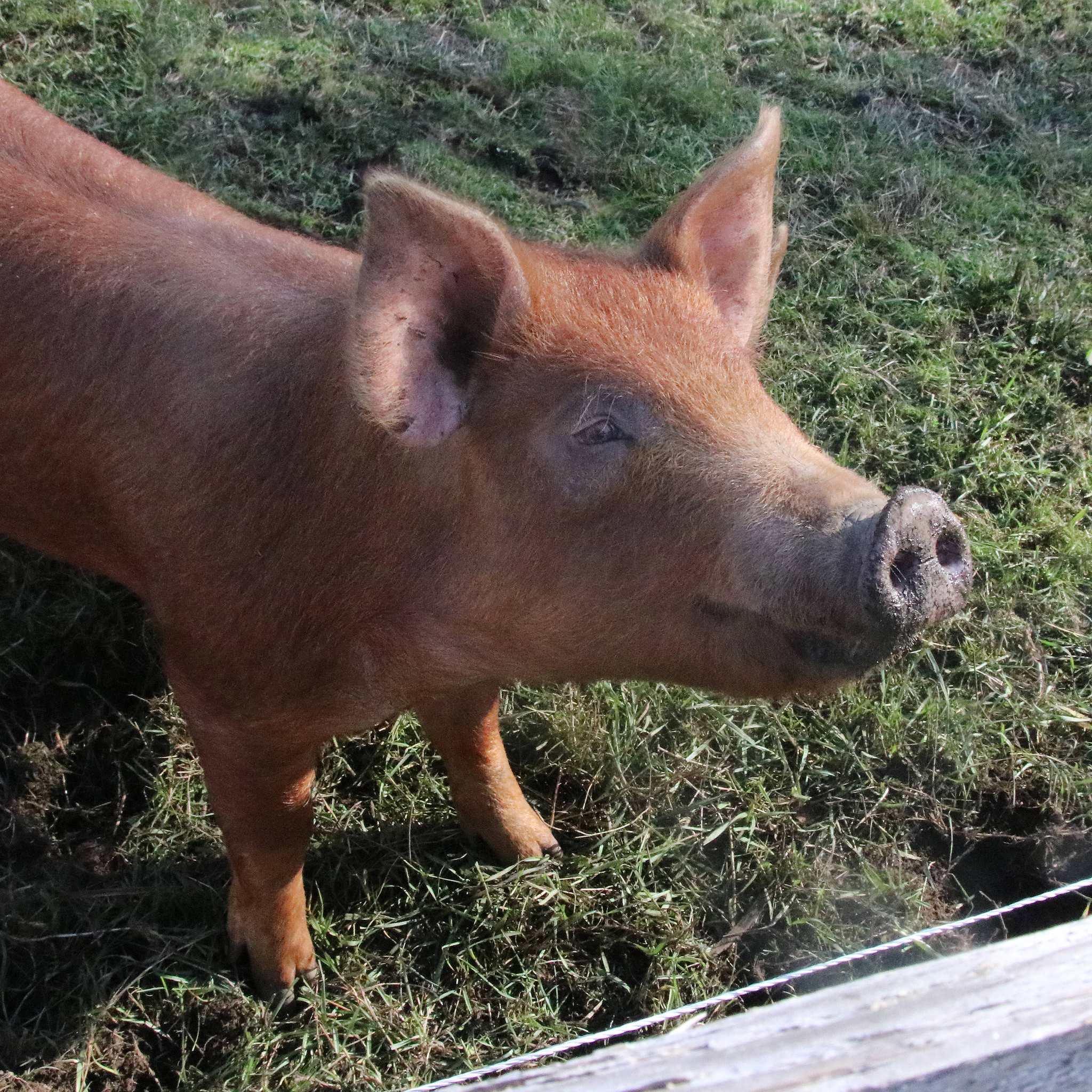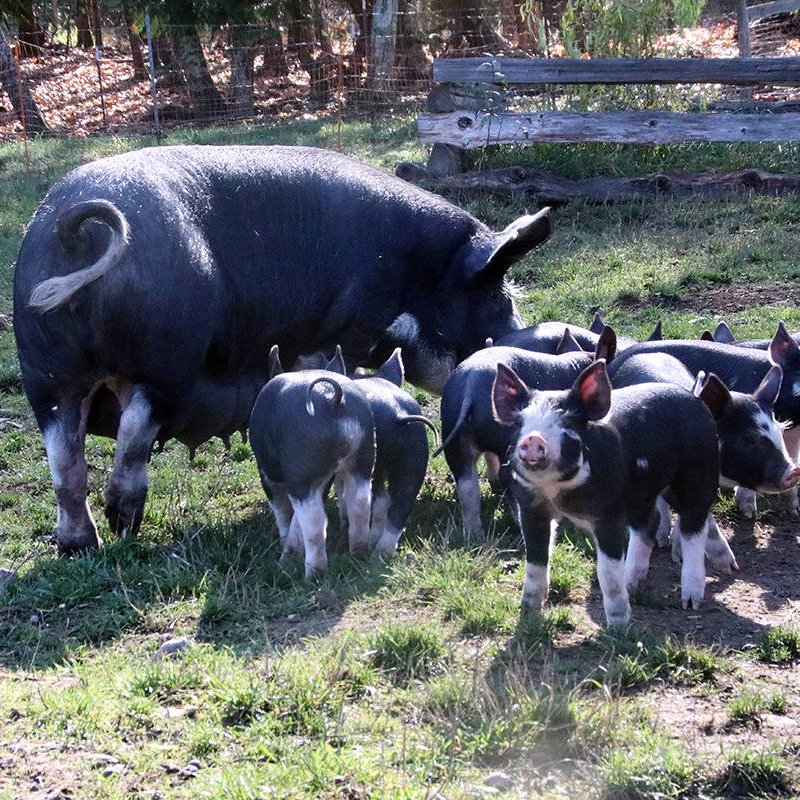 Muddy Feet Farm
Contact: Julia Rylands
Address: 4785 Sahtlam Estates Road Duncan, BC, V9L6J3
Email Address: muddyfeetfarmca@gmail.com
Phone: 778-422-3020
About Us
At Muddy Feet Farm we breed and raise heritage pigs in their natural environment of woods and pastures where they happily root and graze, feeding on our abundant apples in the fall. Currently we have Berkshire and Tamworth breeding stock and have weaners available in the spring and summer. All our pigs are friendly and love a back scratch including our boar!
Products currently include pork by the side, sausages plus our range of pure pork dog treats from our own pigs and heritage meat chickens that are raised on pasture in our mobile chicken tractors.
Raspberries, strawberries, blueberries and blackberries grown on site are also available.
Practices
Although not certified Organic, we do follow organic, biodynamic and regenerative farming principles as far as possible. The pigs and chickens get as much grass and vegetables from onsite and from neighboring farms. We are guided by the Global Animal Partnership animal welfare standards and our pigs are born and raised on this farm.
Our 100% pork dog treats were developed in our attempt not to waste any part of the pig.