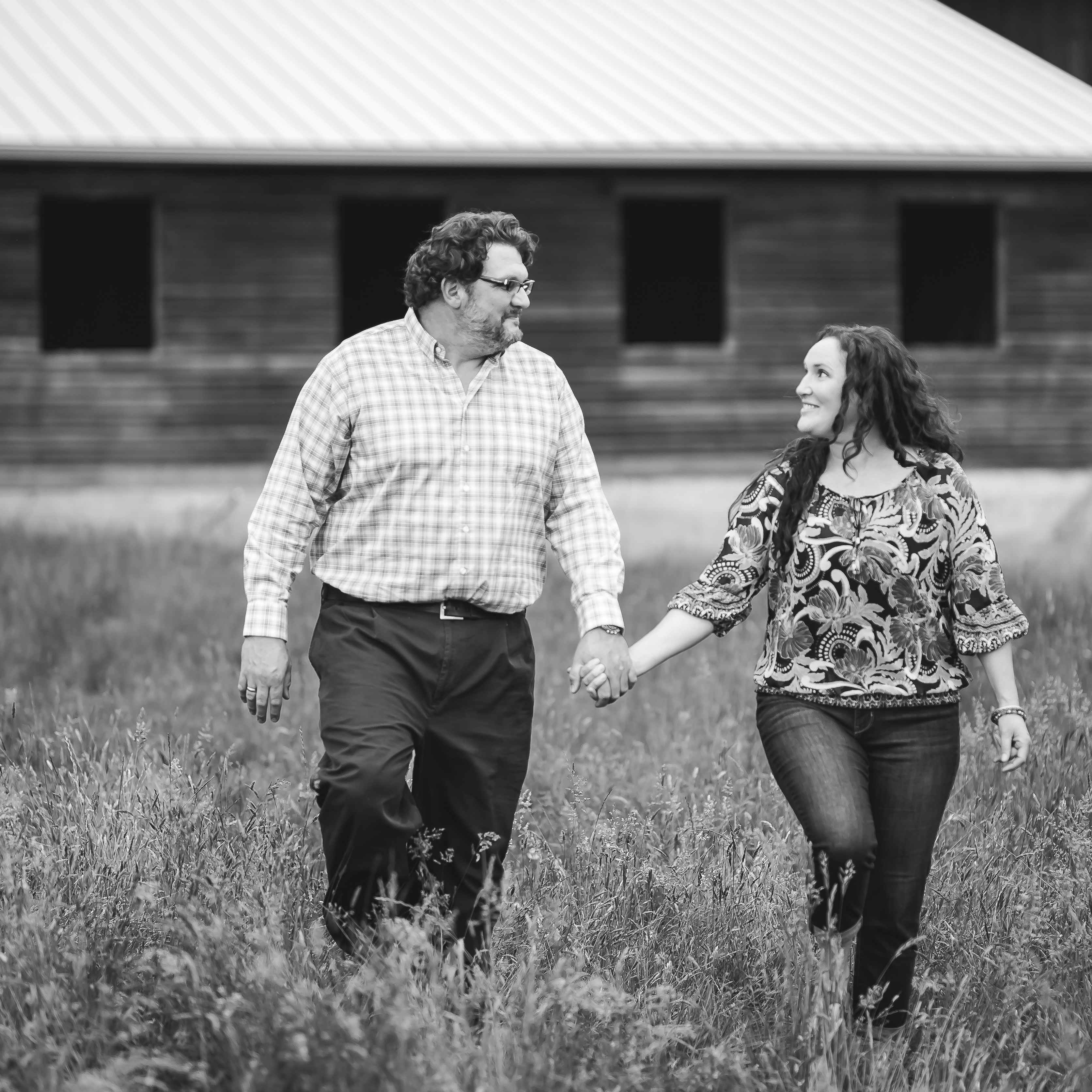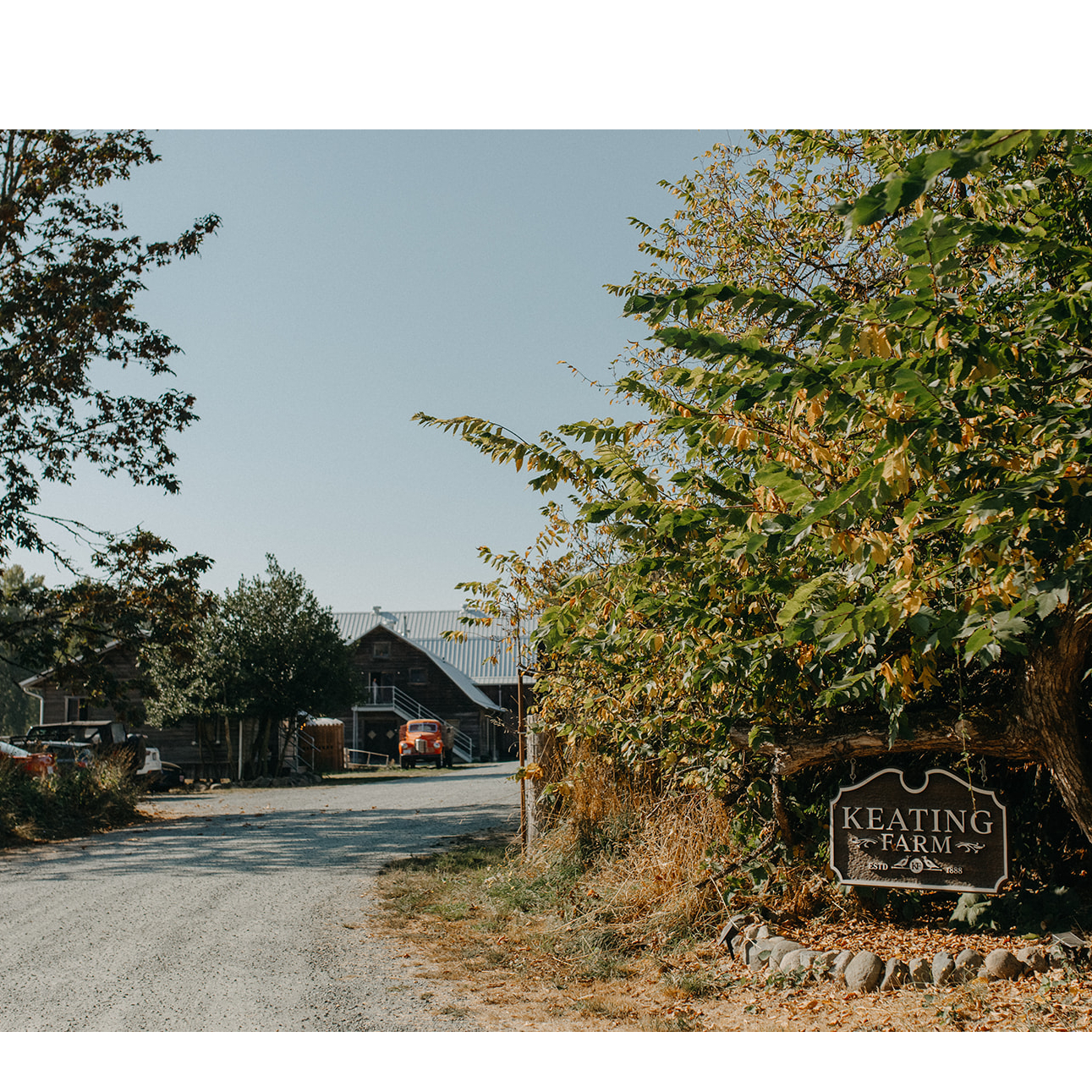 Keating Farm
Contact: Rebecca and George Papadopoulos
Address: 5250 Miller Road Duncan, BC, V9L 6R6
Phone: 250-797-6179
About Us
Keating Farm is one of the oldest and most unique farms in the Cowichan Valley, British Columbia. Our 27-acre farm is our home and home to our honey bees, chickens, turkeys, sheep, pigs, and heritage orchards. We are located just south of Duncan near Glenora.

Historically, the farm was best known for growing award winning grain and hosting a small dairy and poultry concern. We purchased the property from the The Land Conservancy of British Columbia in 2014 and spent the past nine years restoring the historical buildings on site, reestablishing the farm's infrastructure, and growing our farming operations. We currently offer pork, chicken, turkey, lamb, eggs, wildflower honey, hay, and apple and pear juice. We hope to start our gardens and expand our product offerings to include fruit and vegetable produce sometime soon. In addition to our farming operations, we also provide tours; host weddings and agritourism events; and offer overnight accommodations in a few of our beautifully converted agricultural buildings on site.

We love celebrating farm life with our community and hope to provide our guests and customers a taste of the incredible produce that the Cowichan Valley has to offer.

Practices
We are a small family farm dedicated to providing exceptionally healthy and delicious food to our community. We believe in slow, sustainable, ethical, regenerative farming methods and are driven by these philosophies in everything we do.

We use no chemical pesticides, herbicides, or fertilizers on the farm. We pasture and rotationally graze all of our livestock which fertilizes, builds soil, and sequesters carbon in our fields and orchards. Not only does rotational grazing benefit our land and environment but it also provides superior hygiene, excellent living conditions and entertainment so we have happy, healthy livestock. Due to our farming methods and the excellent condition of our livestock, we have no need to administer any medications.

We are committed to using the most ethical and environmentally responsible farming methods which result in the most healthy and delicious products possible.