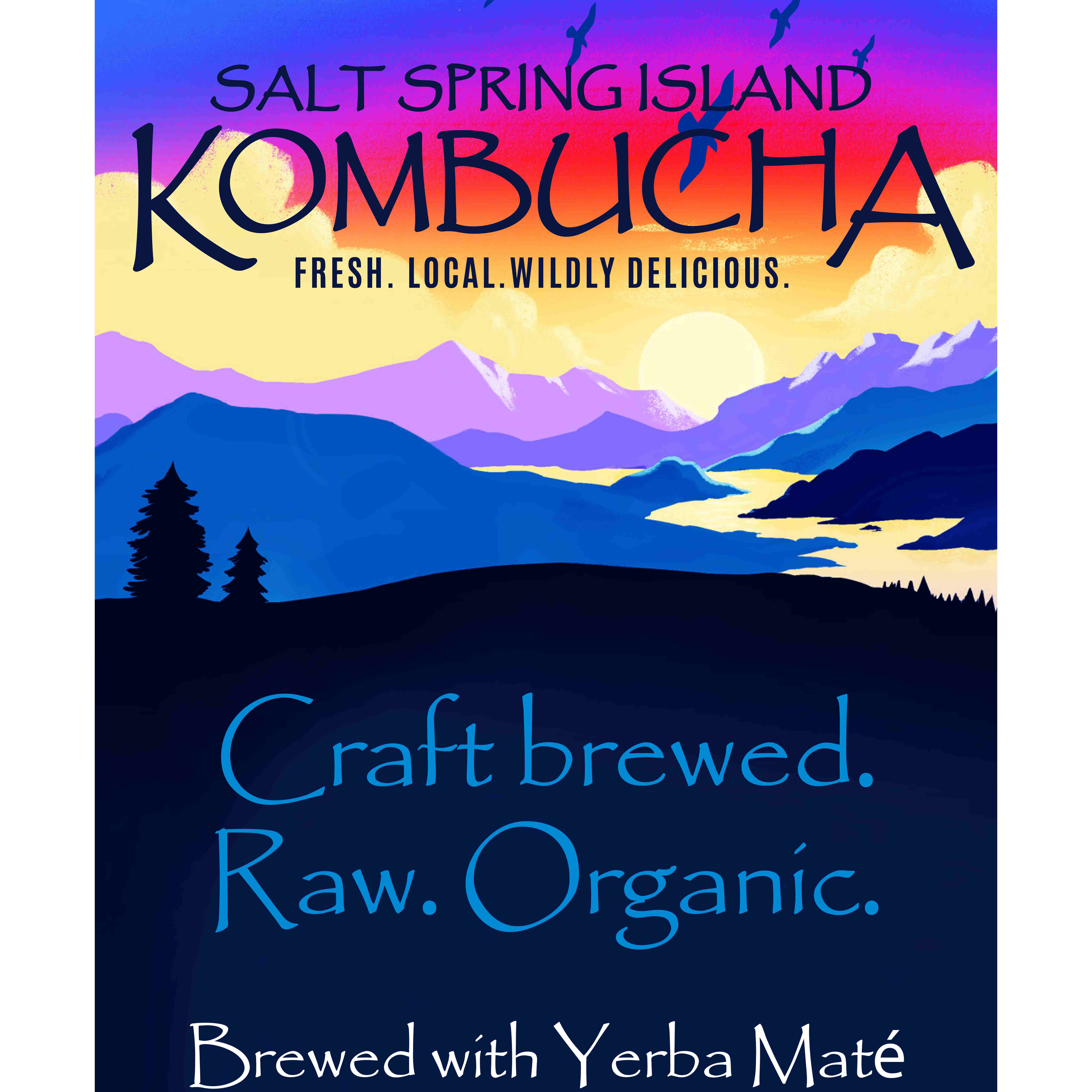 Salt Spring Island Kombucha
Contact: Graham and Lea
City: Salt Spring Island, ,
Email Address: info@cow-op.ca
Phone: 125-221-7708
About Us
A few years in, my husband joined the team, and now it is a real family enterprise.
On a 5 acre, sun-drenched farm on Salt Spring Island, we are growing community, sustainability, batches of beautiful kombucha and batches of beautiful children.

I started our company 5 years ago with the modest ambition of making the best kombucha the world has ever seen. I had noticed that most brands were either too sweet or too sour for our taste, so I lovingly developed a flavour profile that kept all the elements of kombucha in balance.
We blend a unique brew that is crafted in small batches using our mountain spring water and organic teas, including immune boosting Yerba Mate, an antioxidant powerhouse.

Our flavours feature healing herbs, many of which we grow on our organic farm. These herbal elixirs boost immunity, aid digestion, and improve mood and energy.

Our small list of ingredients creates big, bold flavours. Our kombucha is 100% raw and organic, fair-traded whenever possible.

As our little business has grown, we have never wavered in our commitment to bringing you the finest quality kombucha we possibly can.
Practices
Our kombucha is flavoured with only tea and healing herbs. We believe that great kombucha should stand on its own, without the need for high sugar additives

Our kombucha has 34 calories per bottle and only 4 grams of sugar. This is far less than any of the big commercial brands (typically these have between 70-100+ calories and as much as 24 grams of sugar). Kombucha is healthy, sugary additives are not.