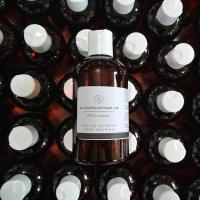 Ampersand Distilling Company
Address: 4077 Lanchaster Rd Duncan, BC, V9L6G2
Phone: 250-999-1109
About Us
Ampersand Distilling Co. is owned and operated by the Schacht family, whose five-acre farm and craft distillery is situated in the Cowichan Valley, British Columbia.
The company was born out of Jeremy and Jessica Schacht's love for craft cocktails and sparked to life when Jeremy and his father Stephen – both trained engineers – combined their knowledge of science and traditional distilling techniques to produce hand-crafted spirits with exceptional flavours. Together with Jeremy's mother Ramona Froehle-Schacht – an avid organic farmer – the family fuse their individual passions into a thriving business whose high-quality organic spirits have become staples in the industry and home bars across North America.
Ampersand's name pays homage to the grammatical logogram that forges connections across vast concepts. The subtle symbol signifies a powerful collaboration between the Schacht family, each of whom lends their personal passion and skills to the business. Ampersand brings together science and art, representing
the craft of distilling spirits; technology and tradition, uniting innovative methods and old-world distilling styles; ingredients and techniques, allowing pure wild-harvested botanicals and B.C.- grown wheat to shine; and family and friends, who can share the
simple joy of sipping a well-made spirit.