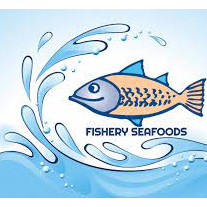 The Fishery Seafoods Ltd.
Address: 6294 Lakes Rd Duncan, BC, V9L 4S6
Email Address: marketmanager@cow-op.ca
Phone: 250-537-3474
About Us
Committed to wild-only salmon products, The Fishery has delivered fresh seafood and friendly service since 1992 - first as The Fishery and later as The Fishery Seafoods, Ltd. The Fishery Seafoods, Ltd. is a family-owned & operated business. The main owner, Arnie Hengstler, is a commercial fisherman from a family of fishermen and is committed to wild-only salmon products. He started selling his fresh catch at Saltspring Island's Saturday Market in 1972. In 1992, he & his wife, Julia, founded The Fishery seafood market at Lower Ganges Road on Salt Spring Island with partners, John & Verna Elliott.
Arnie & Julia assumed sole ownership of the retail storefront in 1995, branching out into their own gourmet line of canned seafood in 1998. In the late 1990's Arnie & Julia began marketing their gourmet canned and frozen seafood products in artisanal and seasonal markets in British Columbia & Ontario. Around 2007, Arnie started another new summertime venture, "The Fishery Afloat", to bring his wares to other Gulf Islands like Mayne & Galiano. In their latest adventure, Arnie & Julia recently sold the Saltspring storefront to relocate to Duncan, British Columbia where they continue to market and sell their elite gourmet seafood products.