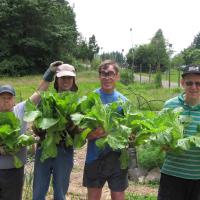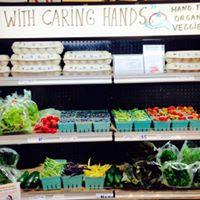 Providence Farm
Address: 1843 Tzouhalem Rd Duncan, BC, V9L5L6
Email Address: sitemanager@providence.bc.ca
Phone: 250-746-4204
About Us
Providence Farm is a non-profit therapeutic community and farm cradled at the foot of Mt. Tzouhalem
Practices
At Providence Farm we believe that caring for the land together is healing and therapeutic and we apply that philosophy while managing our 50 acres of farmland. Our farmers manage the land utilizing sustainable, small scale farming techniques aiming to continually improve the quality of the land while producing nutrient dense produce. The success of our farm is in what we produce. Providence Farm is presently home to free-range layer hens as well as a bounty of market gardens and farming fields.

Our Mission:
Trusting in Providence, and building upon the faith-centred heritage of our founding members, we are committed to serving needs and to fostering talents of people in the Cowichan Valley, especially of those not easily accepted elsewhere, through our therapeutic community at Providence Farm.
Our focus shall be upon the renewal of body and spirit, and upon people caring for the soil, and the soil nurturing the people.

Purchasing our produce will support sustainable agriculture and therapeutic programs at Providence Farm.