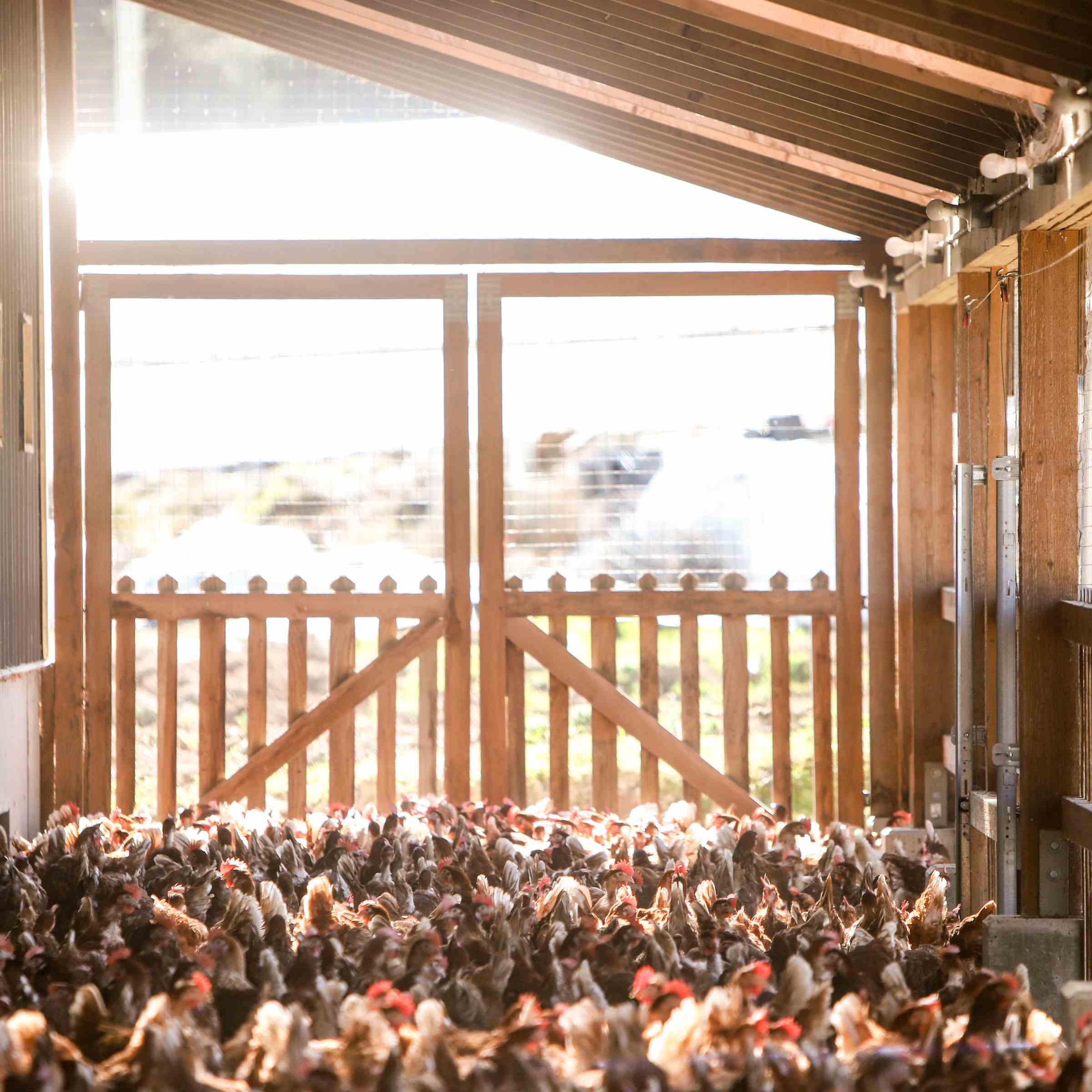 Lockwood Farms
Contact: James and Cammy Lockwood
Address: 3805 Cobble Hill Rd Cobble Hill, BC, V0R1L5
Phone: 250-710-4769
About Us
Our goal at Lockwood Farms is to produce high quality and quantity of food for our community while respecting our earth, animals and people. We steward all our resources well and make decision with thoughtful intent.

Our passion is to bring small 'back yard' growing ideas to commercially viable scale.

Our efforts have been recognized through being named 'BC's Outstanding Young Farmers for 2019'. We are proud to stand for agriculture and advocate for local food systems.
Practices
All Lockwood Farms products are grown responsibly; much thought is given to environmental impacts, human costs, and animal welfare.


Poultry:

Our hens are the first in Canada to enjoy a regular diet that includes insect protein. This acts as a replacement for widely used soy-protein. Soy production for animal feed is what largely contributes to the Amazon deforestation, and we wanted to find a new way forward. Insect protein is grown using only per-consumer waste, diverting it from landfill, and uses zero water inputs. On one acre of land, soy crops will yield 956 lbs of edible protein, while insects will yield upwards of 130,000 lbs of edible protein. Yes, you can fact check that, I have so many times because I can hardly believe the difference. This makes our eggs truly a sustainable protein for the future!

All our poultry enjoy running around outside and all the field waste of weeds and unsellable vegetables.


Vegetable, Herbs and plants:

All our vegetables are organically grown in soil. Our soil is very important to us and we use animal manures, organic fertilizers and soil amendments (peat and lime) to build it up. Some of our crops are still weeded by hand, hand tools or by using strategically placed ground cover. Organic pesticides (derived from plants) or mineral fungicides are applied when necessary.

Salad mixes are grown in our greenhouse in the soil. They are cut and washed twice, we do recommend washing again before consuming.

As our produce is organically grown, some pest damage, or the pests themselves may end up in your product. We do our very best to quality control.

Our goal is to go plastic free, and packaging however, in light of the pandemic we are deciding to take that goal forward to 2021.