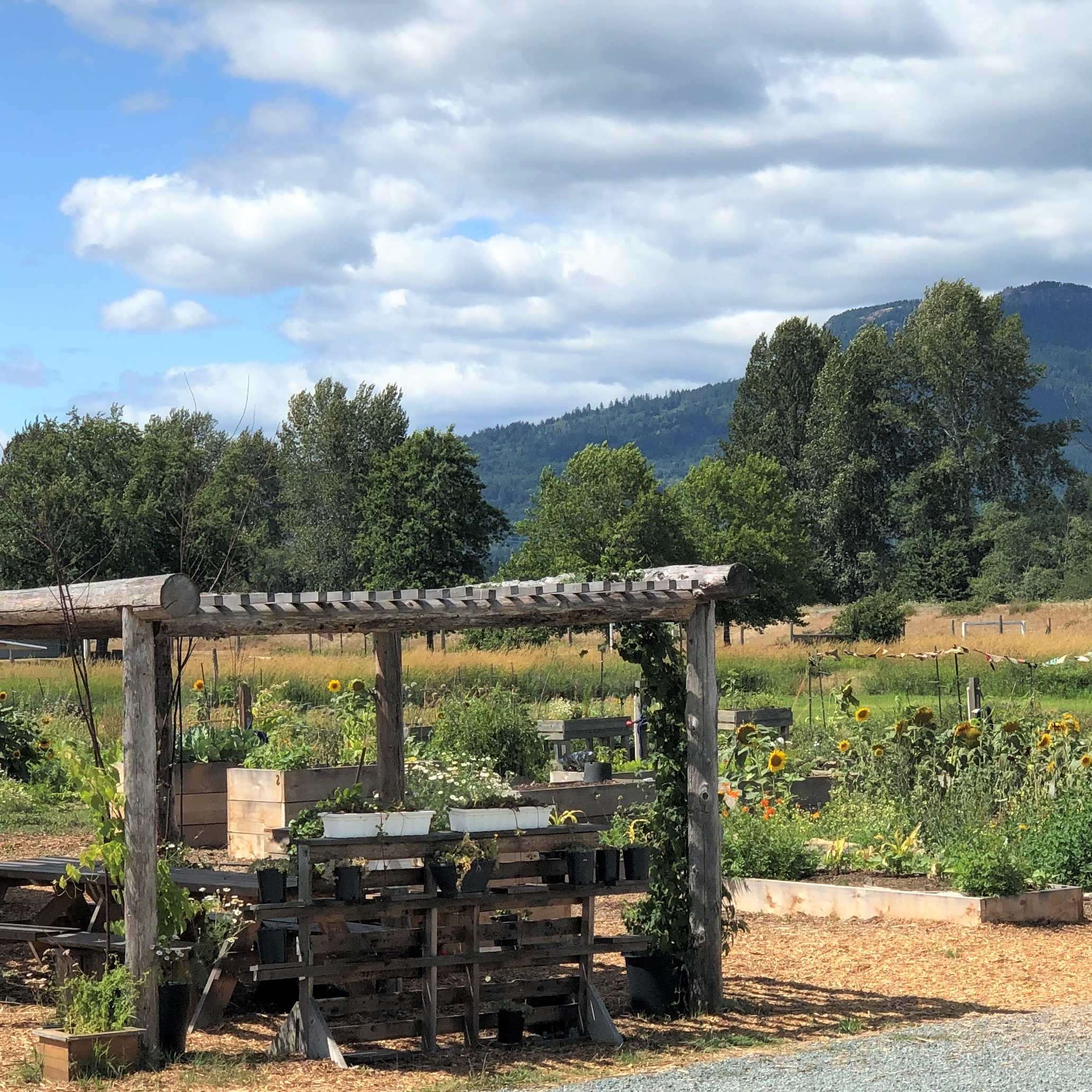 Cowichan Green Community - Cowichan Farm and Food Hub
Contact: Cowichan Green Community
Address: 360 Duncan Street Duncan, BC, V9L 3W4
Email Address: nathan@cowichangreencommunity.org
Phone: 250-597-8200
About Us
Cowichan Green Community (CGC) is a non-profit organization that focuses on improving food security in the Cowichan Valley. CGC envisions a food secure Cowichan nourished by celebrating our connection to food, our environment, and each other.

Cowichan Farm Hub, formerly known as the Garden Education Centre, is a three-acre community farm located beside Somenos Creek on the ancestral territory of the Quw'utsun Nation. The Farm Hub is home to a plant nursery specializing in native, medicinal plants and vegetable seedlings. It is a place to purchase locally adapted plants and seeds that bring restoration to the region as well as the body. We focus on education through welcoming volunteers, hosting workshops and gardening alongside the community.

We offer a variety of nursery plant starts and seeds for your garden and produce for your table.

Enjoy the harvest of our community programs, and thank you for supporting the growth of food security and habitat restoration in the Cowichan Valley.
Practices
We use regenerative practices with minimal tillage.