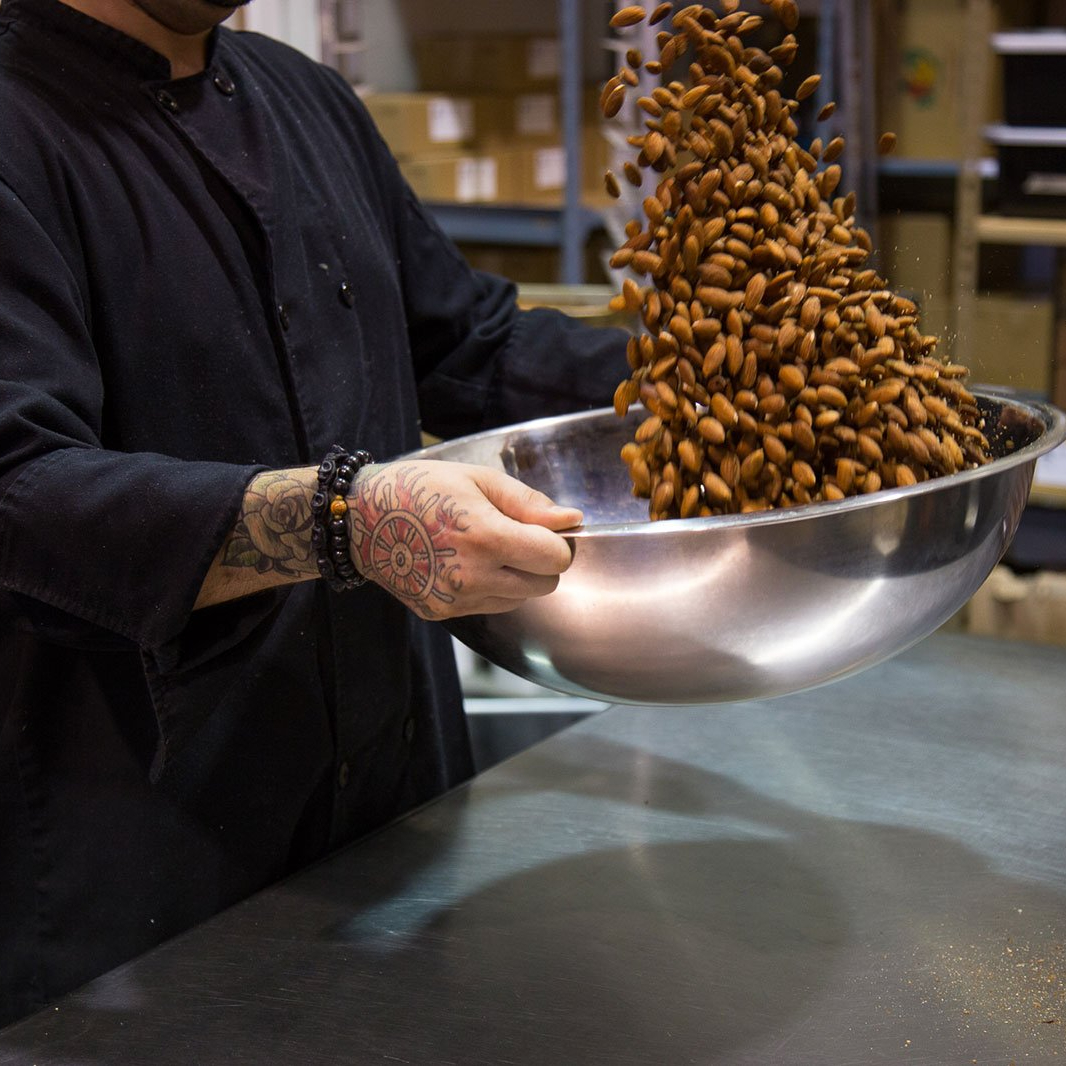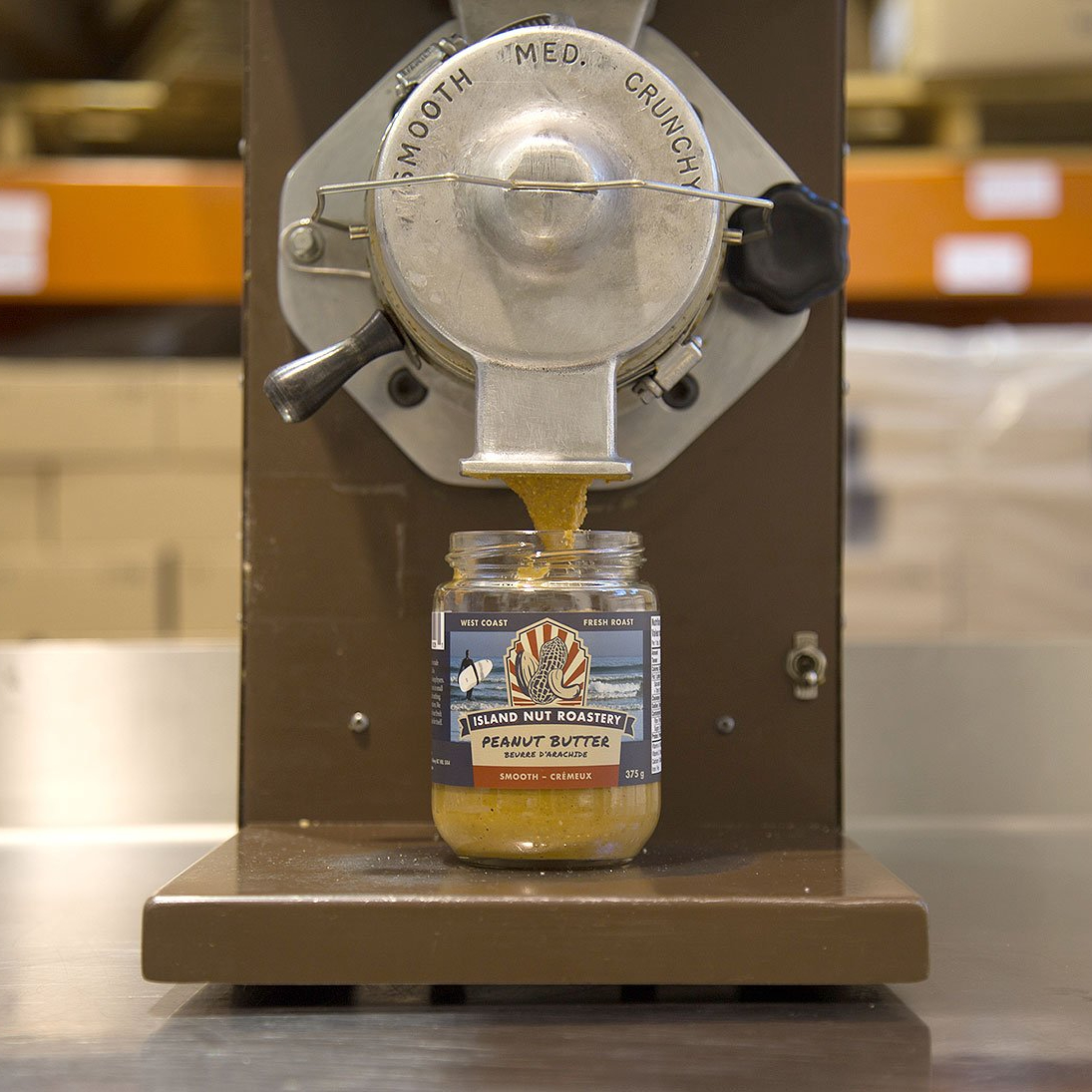 Island Nut Roastery
Address: 3831 Cadboro Bay Rd. Victoria, BC, V8N4G1
Phone: 778-351-0809
About Us
Back in 1984, we found ourselves with a small bulk food store. That store happened to come with a peanut butter grinder, and we started making the odd jar of peanut butter. But we noticed that the vacuum sealed roasted nuts we used lacked freshness, and simply didn't taste good.

So, we decided to give the roasting thing a shot. Starting in our kitchen at home, we trained on some pretty basic nuts — peanuts, cashews, and almonds. We got the hang of it pretty quickly, purchased a couple of convection ovens, and soon found ourselves roasting full time. We experimented with every nut we could find: pecans, macadamia nuts, walnuts — you name it, we've roasted it. We got a little carried away, and soon started experimenting with almost everything: sweet and savoury nut mixes; glazes, spices, and seasonings; and different nut butters. Before we knew it, we were distributing nut butters and mixes to dozens of locations across BC, and processing up to 2000 tubs of nut butter a week.


Practices
While our distribution and production numbers have changed, our commitment to quality and freshness hasn't. We still insist on roasting everything by hand in small batches, throwing our own trail and nut mixes, and processing our own nut butters. Our products have been all natural since the beginning, so we've never added preservatives or used assembly lines or deep fryers — honestly, we wouldn't know how to if we tried. Nut mixes or nut butters, ground or thrown, no additives go into our nuts, and that's just how we like it.