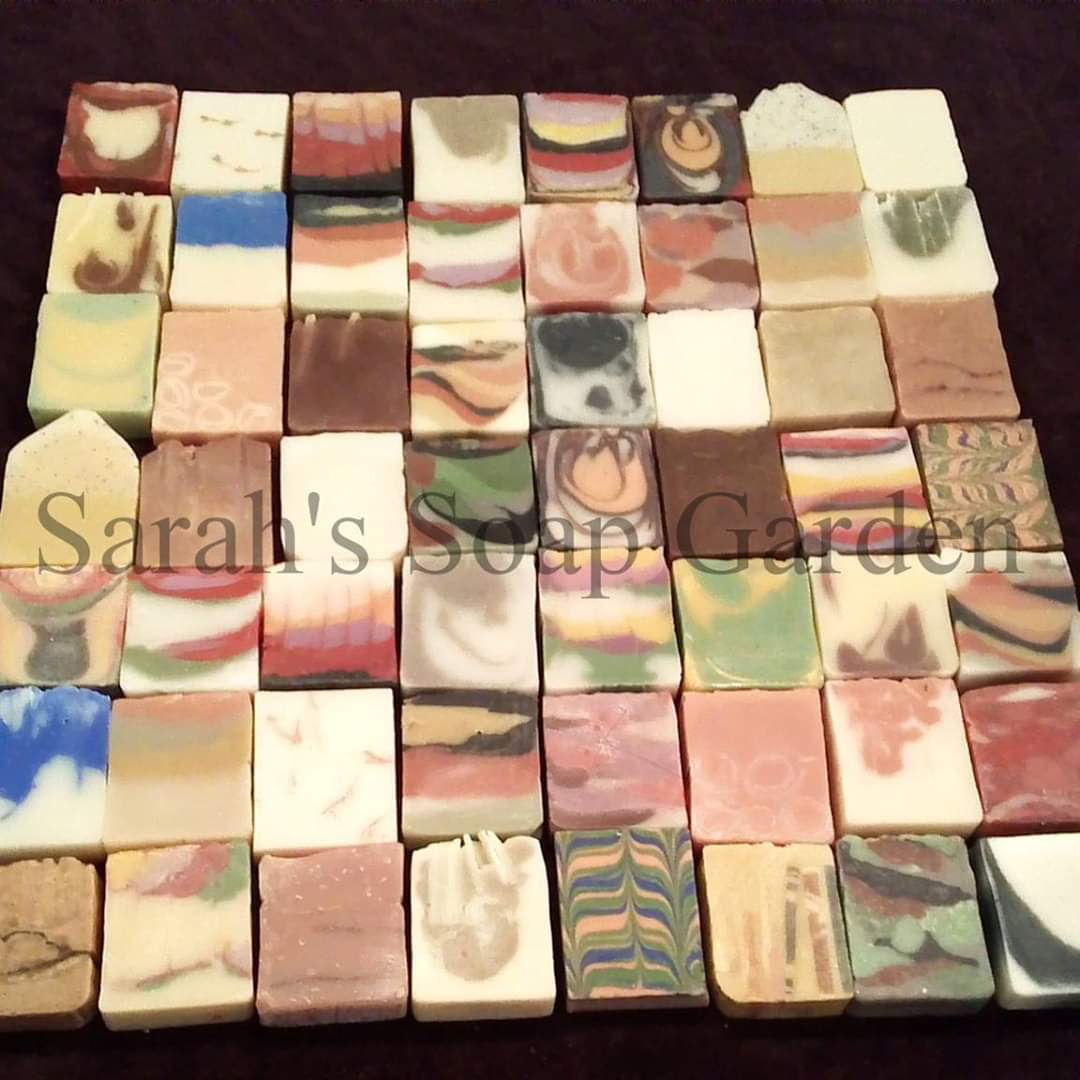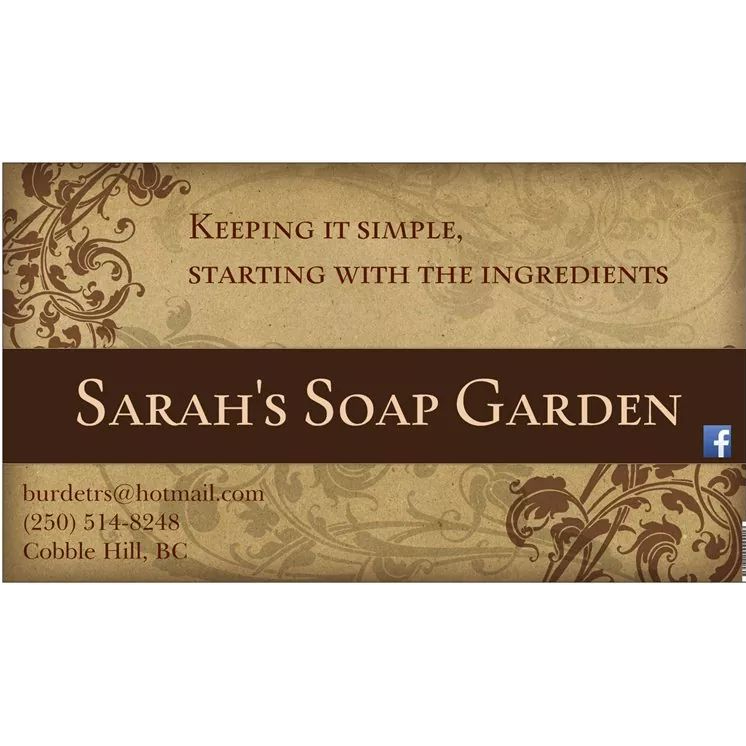 Sarah's Soap Garden
Contact: Sarah Burdet
Address: Fisher Road Cobble Hill, , V0R 1L4
Email Address: burdetrs@hotmail.com
Phone: 250-514-8248
About Us
As an Artisan Soap Maker my specialty is a Pure Coconut Oil soap made with local beeswax. It's a very high lathering soap that cleans well without stripping the skin of its natural oils, and it doesn't go soft.
Practices
I took a night course in Aromatherapy & Cosmetology 20+ years ago that changed my life. It proved invaluable in helping family members, especially my kids, with various skin issues, and lead into soap making. Sticking to my roots on Vancouver Island, and using simple, local ingredients as often as possible, but with an artistic flair lead me to create my own business.
"Keeping it Simple, Starting with the Ingredients "