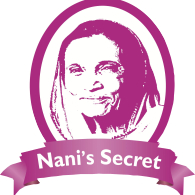 Nani's Secret
Contact: Hina & Faizal Charania
Address: 575B Coronation Ave Duncan, BC, V9L2T8
Phone: 250-732-5250
About Us
Flavour Begins Here!!!
Nani's Secret is a happy accident, where, being new to Canada, I was craving some of my home comfort foods. After trying them out and then giving some as gifts to a few new friends and also trying it out on my husband's hot-dog cart, we were given many requests to bottle our products and sell them. Hence from three products, I found my base growing with some challenges thrown my way.
I started out with a couple of recipes from my mother and grandmother, and viola! Nani's Secret was born. With almost two years under my belt, I am happy to say that I have been able to combine some of my SOuth-Asian roots to produce that is locally grown in the Cowichan Valley. It is very exciting to see how far we can go.
Practices
All my products are tested on some loyal and brave friends.