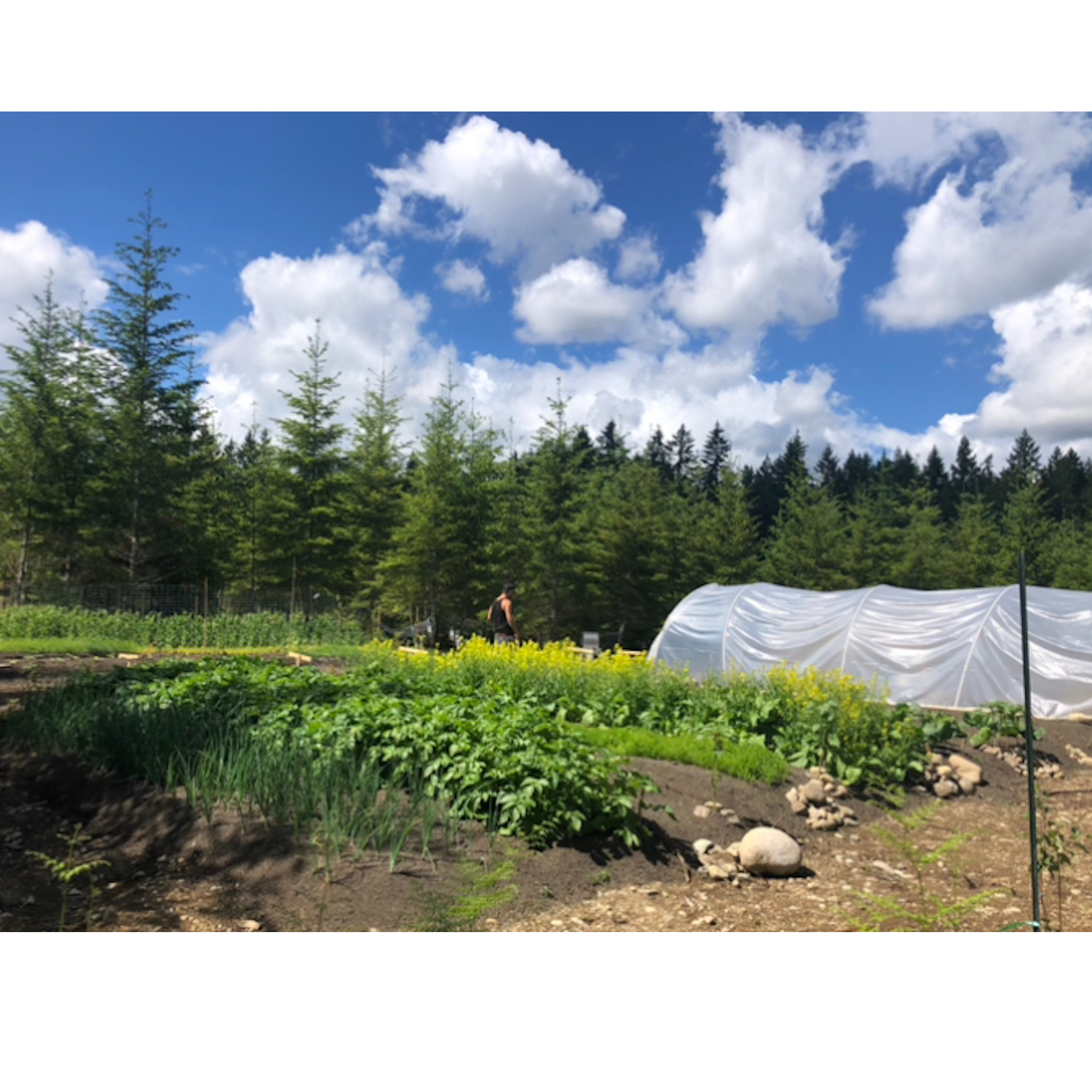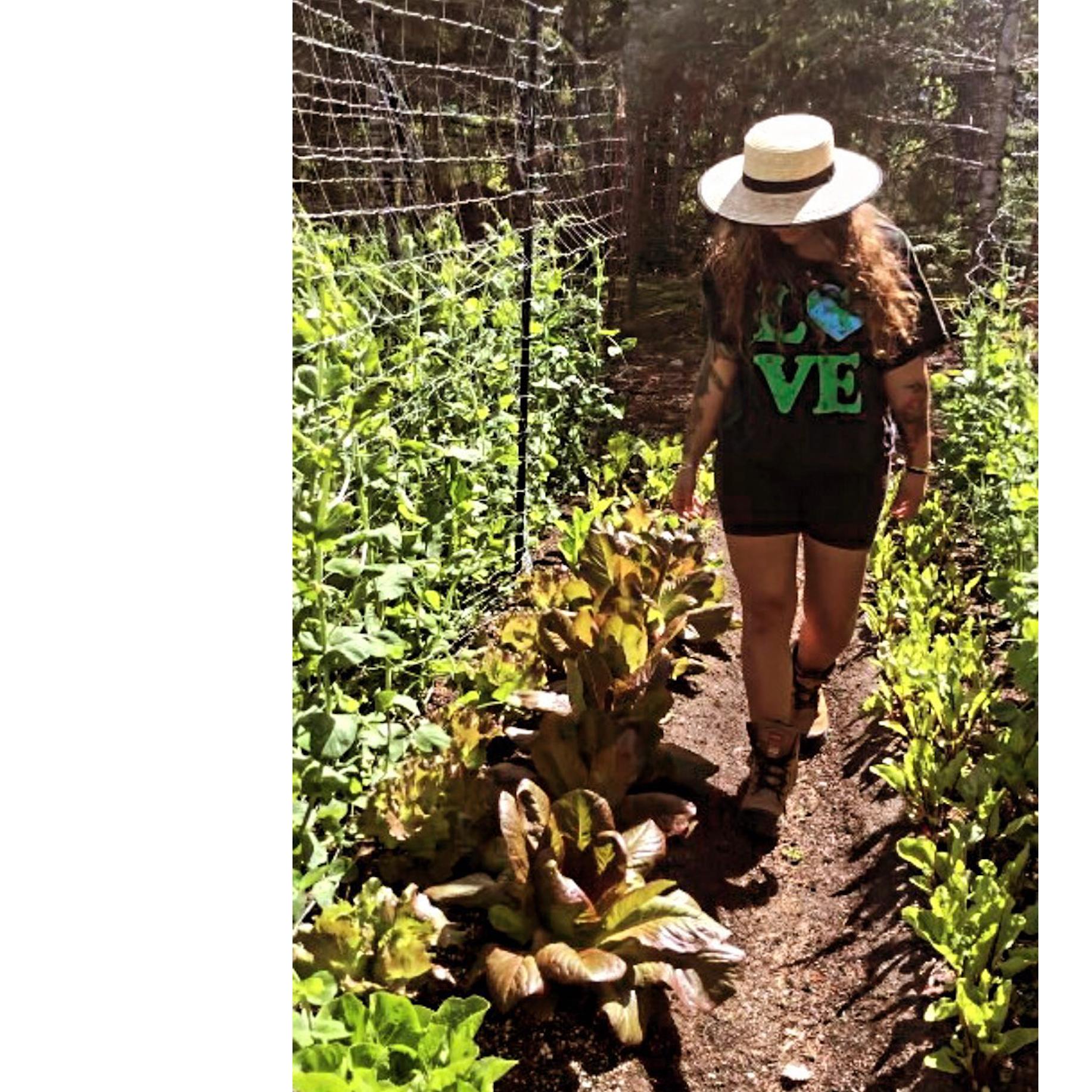 Pine North
Contact: Nick Iafrancesco + Tara Viglione
Address: 5890 Kapoor rd Duncan, BC, V0R 2G0
Phone: 250-709-5847
About Us
Our Italian heritage has embedded in us a love and passion for good, wholesome food from a young age. We watched our parents and grandparents grow bountiful home gardens and witnessed first hand the satisfaction (and deliciousness) that comes with growing your own food and making home made meals from whatever you can gather from your garden.
We strive to grow a diverse, nutritious range of produce. We also have the loveliest flock of leghorn and red sex sal link chickens who provide us with delicious eggs and rich compost.
Our goal is to have a diet that consists primarily of food grown on this land and we are so happy to be able to share it with all of you.

Practices
Pine North is a small scale hobby farm located in Sahtlam. We are passionate about the interconnectedness of all things on our farm. Our chickens enjoy running around outside and graze on greens and discarded produce from our garden. They are also fed island grown feed mixed with locally sourced oyster shells. In return they provide us with not only delicious and nutritious eggs but also the most fertile compost that goes right back into the soil.
Our veggies, fruits, berries and greens are grown outdoors and in greenhouses, all in soil, composed of our home based compost.