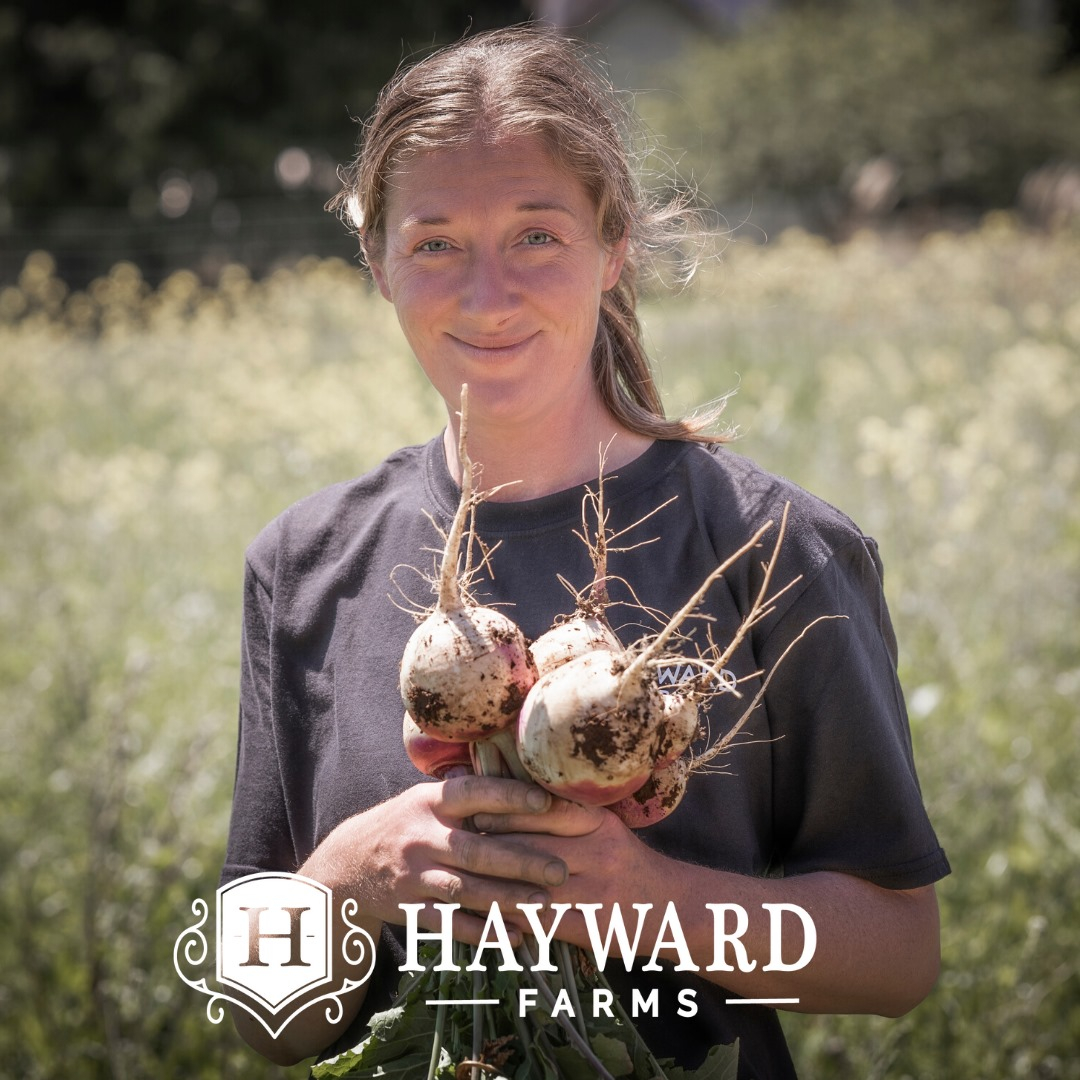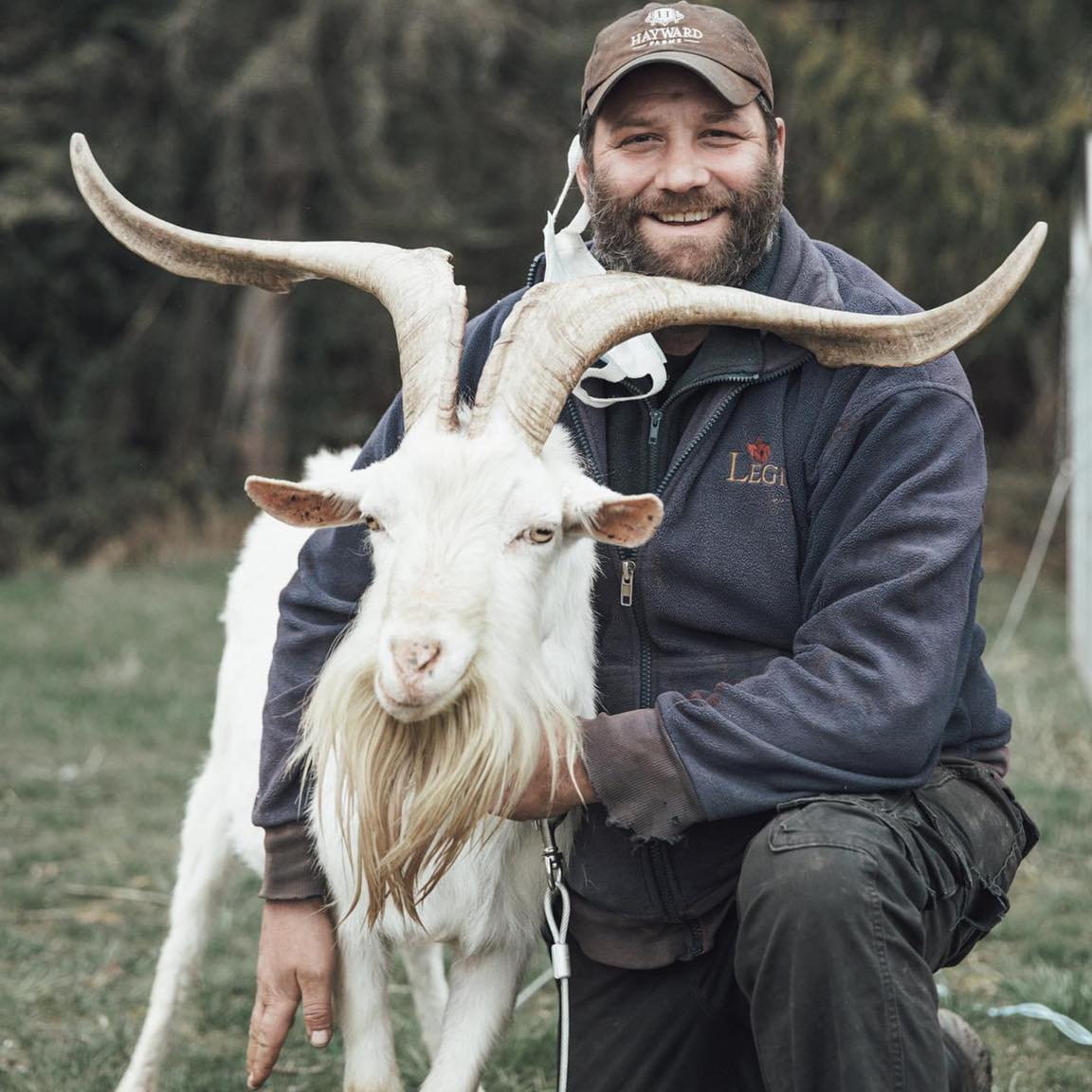 Hayward Farm
Contact: Ron and Morgan Hayward
Address: 765 Kilamalu Rd. Mill Bay, BC, v0r2p2
Phone: 123-594-8349
About Us
Traditional farming! From our farm to your table without the use of pesticides or nasty chemicals! We care deeply about ethically raising our animals and have a passion for the land.
Ron Hayward is a generational farmer well-versed in traditional farming and steeped in passion. He grew up farming on family farms in both Canada and Scotland and developed a passion for sustainable local foods through his career as a fine-dining chef and restaurant owner.


Morgan Hayward was born on Vancouver Island and has been an avid gardener, with a long-time career specializing in produce, with an equal passion for local and sustainable food. She brings to the table over 20 years of experience in product management, sales, and gardening.

The two met on Pender Island and started with only four chickens, a dozen fruit trees, a few garden beds, and a small greenhouse before moving to a larger property in Sooke, where they began their first family farm.?

Expanding again and launching Hayward Farms in Mill Bay, the husband and wife team Ron and Morgan Hayward believe in providing the best local produce as possible, and providing clean healthy food for their two children - and sharing that wholesome, family farm-to-table enthusiasm and top-quality product with the rest of the world.

Our 22-acre family farm has a rich agricultural history in the Cowichan Valley.


Practices
We breed, raise, and grow a variety of crops to maximize the health of our animals but also grow seasonally available products that are available in our beautiful market store.

All our animals are raised with love, outdoors, and on pastures. They are continually rotated for optimal soil and nutritional health. We strive to put our healthy produce and products to your table without the use of pesticides, synthetic fertilizers. We don't feed any GMO corn or fillers to our animals, just good old fashioned let the go get it attitude with a little winter help!

​