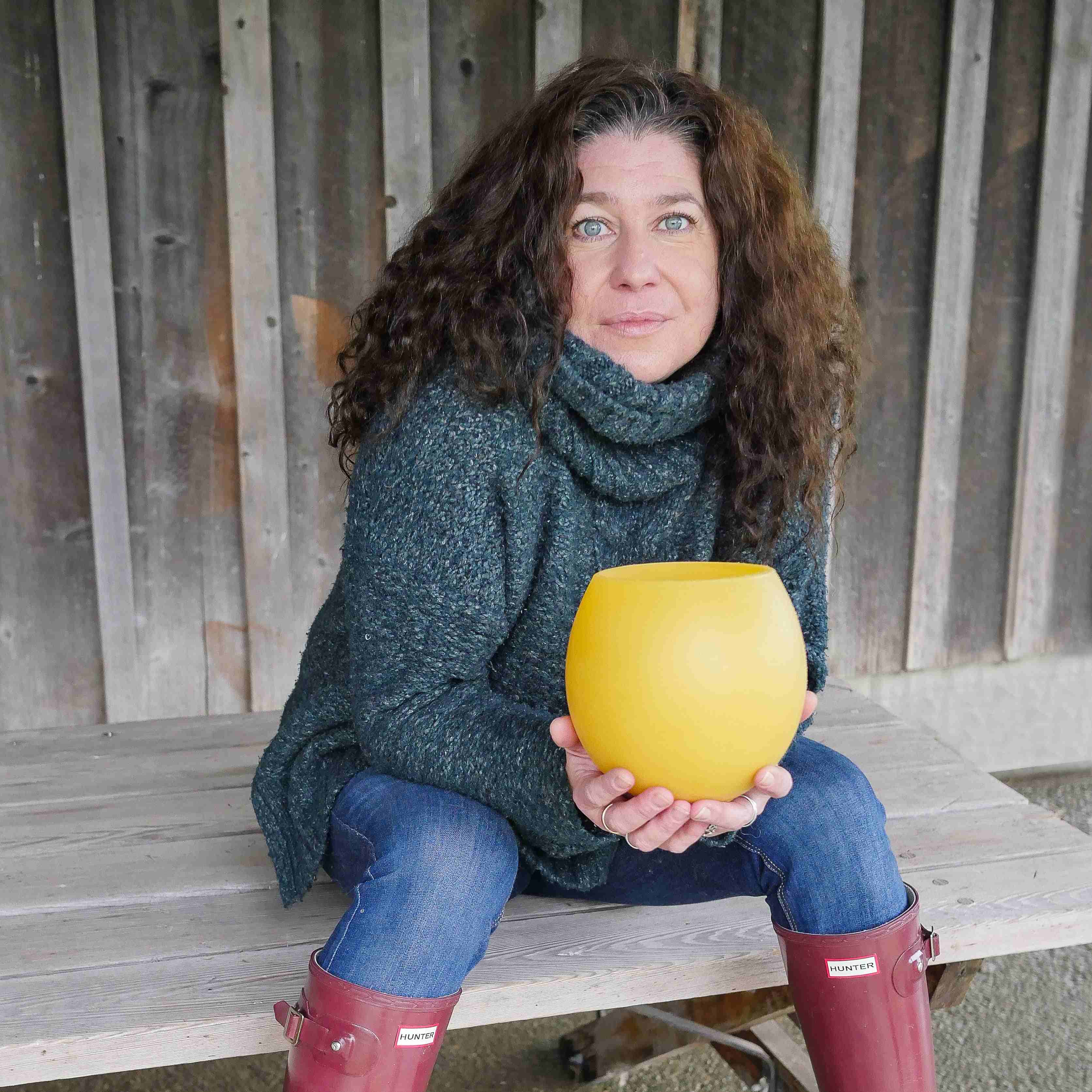 Island Beeswax
Contact: Sandra Regent
Address: 1074 Shelby Ann Ave Nanaimo, BC, v9r 0h5
Email Address: watersteiner@gmail.com
Phone: 250-732-3853
About Us
My candle-making journey started with me moving to Ontario from Victoria to be with my family. I began working at my mother and uncle's beeswax candle store managing the books and day to day running of the store. Over time, however, I became interested in the actual production aspect of the company. My uncle began showing me how to make candles and wicks.

I moved back to Victoria and returned to working with horses, but extensive spinal damage made that impossible to continue with. With a lot of determination, and even more necessity, I decided to bite the bullet and put a candle-making studio together in 2012. The only teachings I could find online to further what I had been taught were mediocre at best. During a four-month period of trial and error, I managed to perfect the burning process of my candles, but I wanted to focus on their every detail.  I continue to this day to refine and perfect my beeswax candles to make them longer-lasting while not sacrificing their beauty or integrity.

I began applying to farmers markets in my area once I was confident with my products. I went to my first market in April 2013. I then graduated to being accepted to Holiday shows featuring only handmade designs and large sought after art shows all over the island and western Canada.

Practices
All candles are hand dipped/hand poured with Western Canada beeswax and cotton wicks.