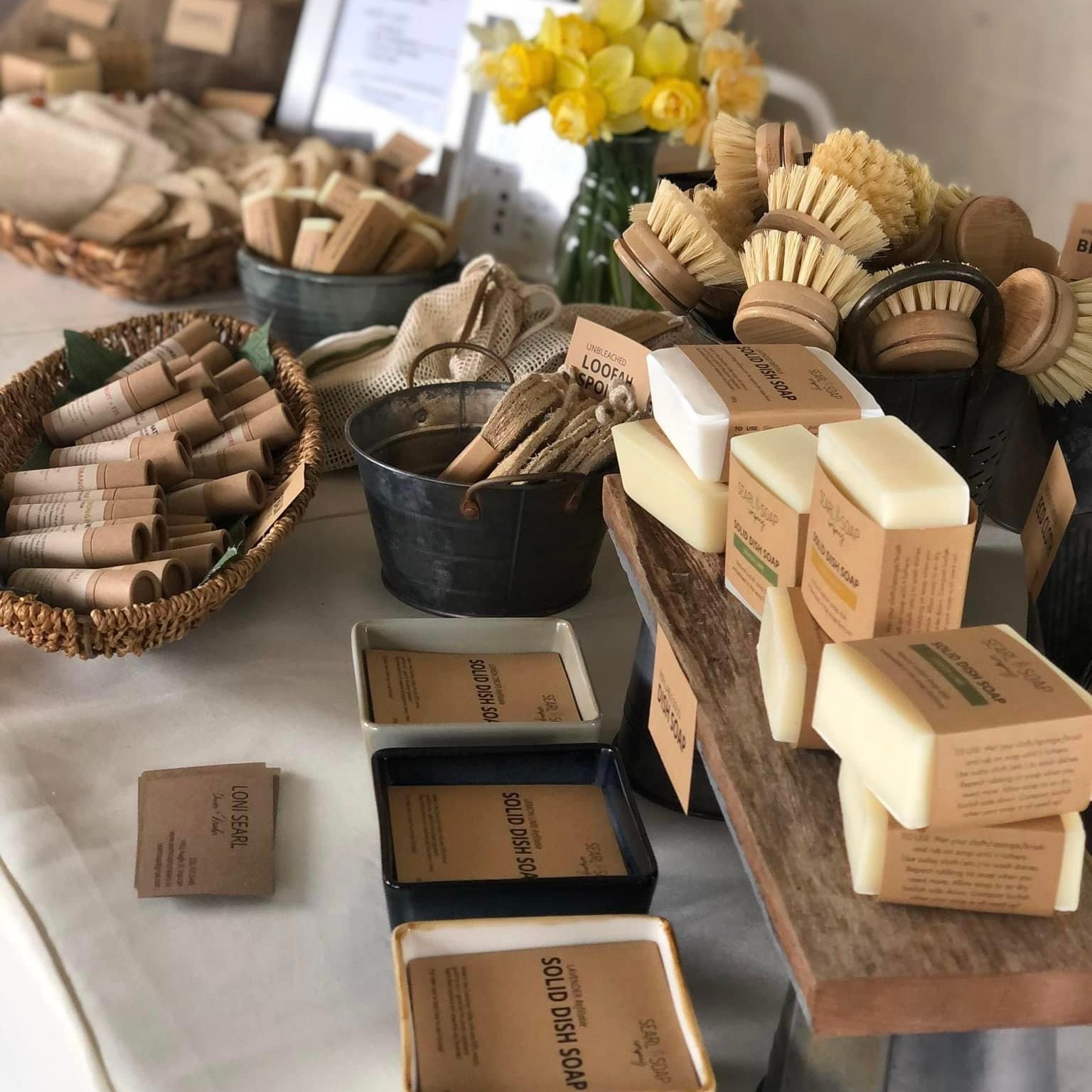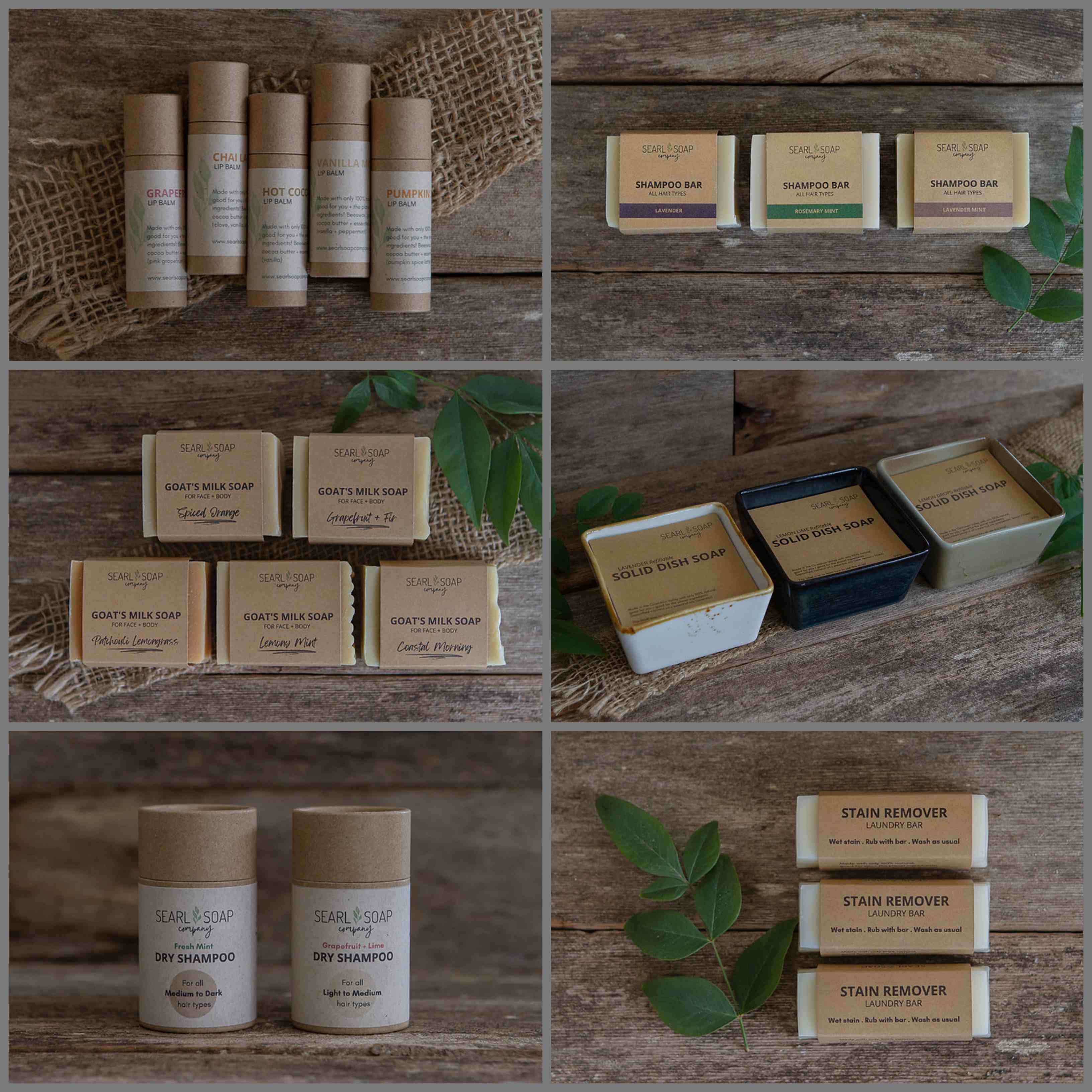 Searl Soap Company
Contact: Loni Searl
Address: 1092 Nagle Street , ,
About Us
Zero Waste Home + Body Care products by Loni Searl


Searl Soap Company was born in the Spring of 2021 out of deep conviction and passion for the environment and our health. It was quite a few years in the making. Here's a bit of my story…

Over 15 years earlier I watched a shocking documentary and was handed the first basic understanding of the trouble we were in with how we were treating planet earth. A seed was planted.

A few years later, after my husband and I had our first child, I began really thinking about what we put in and on our bodies. Kids can be quite the inspiration! And so I started to dig, and felt very overwhelmed at not only what I was learning but also how complicated it was to find transparent information about the food we ate and products we used.

As I began to homeschool our growing children, I felt an even greater responsibility to learn and teach them how to consume less, care for the planet, and be mindful of both big and small choices and their long-term impact on us and the world around us. And so, working with my daughter on her grade one Great Pacific Garbage Patch research project, it was heart wrenching to see her begin to understand HER future was at stake.

Not long after this, I stumbled on some information about the incredibly harmful chemicals which are in so many products we use EVERY. SINGLE. DAY. We breathe them, absorb them through our skin, eat them and often wash them down the drain. And most of us don't even realize it. Like me, until then.

Now, I was on a mission.

With new determination, I continued to look for companies who do better by providing natural and responsible products. It was hard work and difficult to sift through all the greenwashing. It was only a matter of time until I began to make sustainable, healthy products for my family and friends, and in time, as an option for others. And with this Searl Soap Company was born.

My hope is for everyone's children to have the chance to live long healthy lives enjoying this beautiful planet and I am SO thrilled I'm not alone in this journey!

All products are handmade in small batches with attention and thoughtfulness by me at my home close to downtown Duncan. Everything comes to you in zero waste packaging and I aim to constantly move towards zero waste in my production, in both big and small ways. All ingredients used are beneficial for you and not harmful when they go down the drain. You can have confidence that every Searl Soap Company product is good for you + good for this planet we call home!


Practices

At Searl Soap Company, my two main business priorities are environmental sustainability and the health of our bodies. These direct every decision I make - my recipes, which ingredients I use, sourcing suppliers, packaging, production methods and beyond. Because of this, every product you receive will be good for you and good for the planet!

I use only the best ingredients which are not harmful to bodies, but actually beneficial. These natural ingredients also make sure what goes down the drain is not harmful to the environment.

My products are simple and often multipurpose. I source local ingredients whenever possible and buy all of my ingredients from Canadian suppliers. I work hard to build transparency and trust with customers so they can have complete confidence in every one of my products. You're getting the good stuff here!